Sacrifices in precarious times: from the Moche culture to the current climate crisis
On view until autumn 2022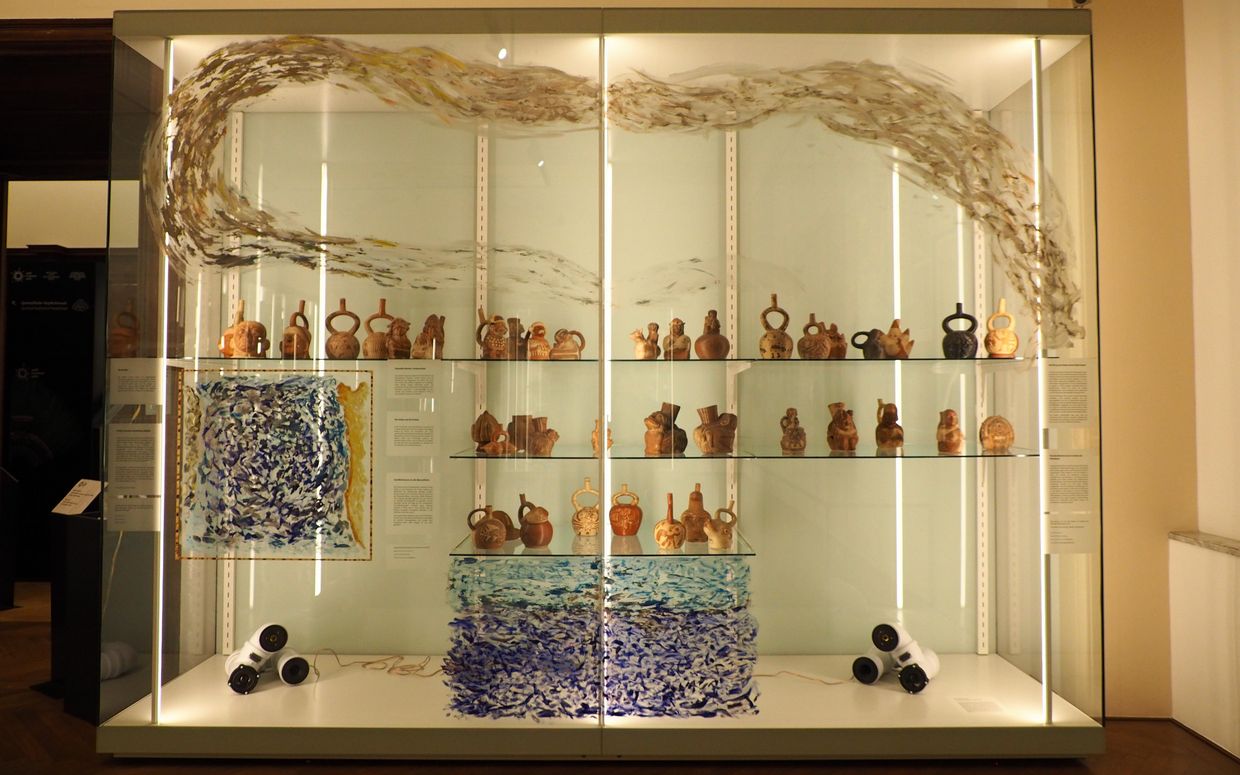 Around 1,500 years ago, the Moche culture along the arid northern coast of Peru performed human sacrifices to mitigate climatic and ecological disasters caused by severe "El Niño" events. The precarious living conditions in consequence of "El Niño" have shaped societal structures and affected communities from Moche times until now. What can we learn from this past and our present to envision a better future?
The Moche people constructed villages with elaborate irrigation systems for agriculture and ceremonial centres. As part of their material culture, the Moche left behind painted ceramic vessels illustrating scenes from everyday life, including battles and human sacrificial rituals. These vessels also depicted Moche portraits, mostly of warriors and religious figures, as well as plants and animals from their environment.
This showcase is part of the TAKING CARE Project, co-funded by the Creative Europe Programme of the European Union.

Donation Austrian Ethnomedical Society - A Selection of Popular Paintings from Kinshasa, Democratic Republic of the Congo
2 June to 1 November 2022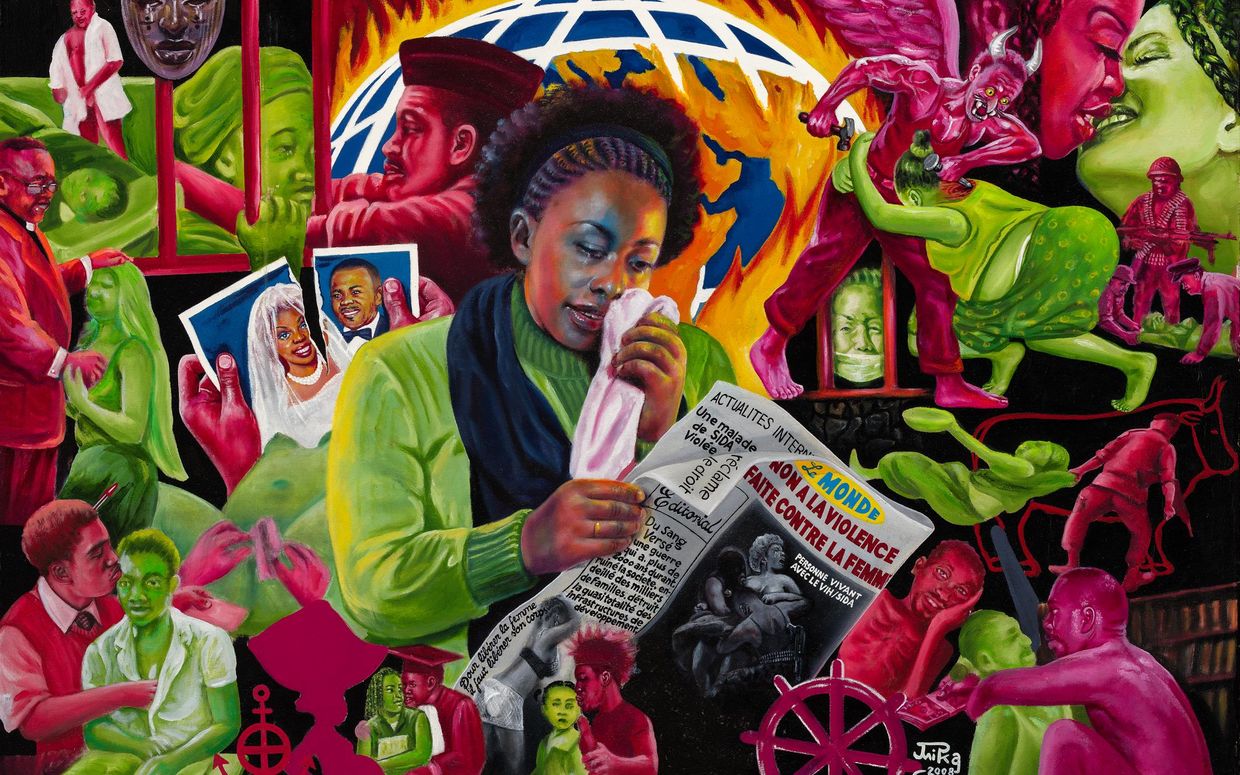 The ten works on display were acquired directly from the artists in Kinshasa by Armin Prinz (1945 - 2018) and represent a selection of the extensive donation received from the Austrian Ethnomedical Society in 2017. Even though this donation entered the museum's holdings before the start of the Corona pandemic, the paintings in particular address current topics: different positions on health and illness, access to medical care or the depiction of specific diseases.
In addition to the paintings from the Democratic Republic of Congo, the donation includes a large number of objects from all over the world that focus on health and disease and the sub-area of nutrition from various collectors who gathered them in the course of their research projects.