Family Day
Interactive museum tour for children
Children, parents, grandparents or a companion of your choice hear stories about exhibits and are invited to be active together. Depending on the subject of the museum tour, which playfully incorporates a lot of knowledge about the objects and room themes, participants paint, design, play and improvise. Come and let us surprise you. For those interested from three to 100 years!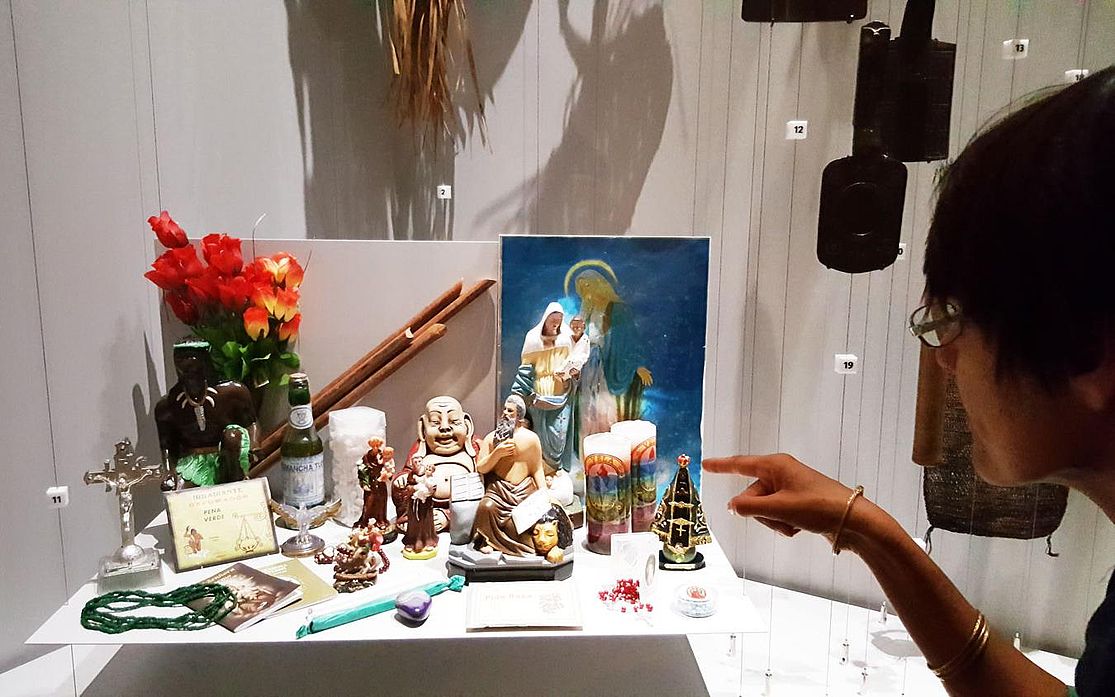 For kids and families
Duration: 90 min
Meeting point: Hall of Columns
Admission: € 6 for children, € 9 for accompanying adults; reduced price with kinderaktivcard: € 4 for children, € 6 for accompanying adults
Please register at kulturvermittlung@weltmuseumwien.at or +43 1 534 30 - 5150 (Mon., Tue., Wed., and Fri. 9 am -1 pm, Thu. 9 am - 5 pm).