The Power of Things
Scenes of migration
Co-production: Group Balduck/ Weltmuseum Wien
The Weltmuseum Wien becomes a stage for dialogues between people and objects. Visitors are guided from object to object, from scene to scene, on staged tours.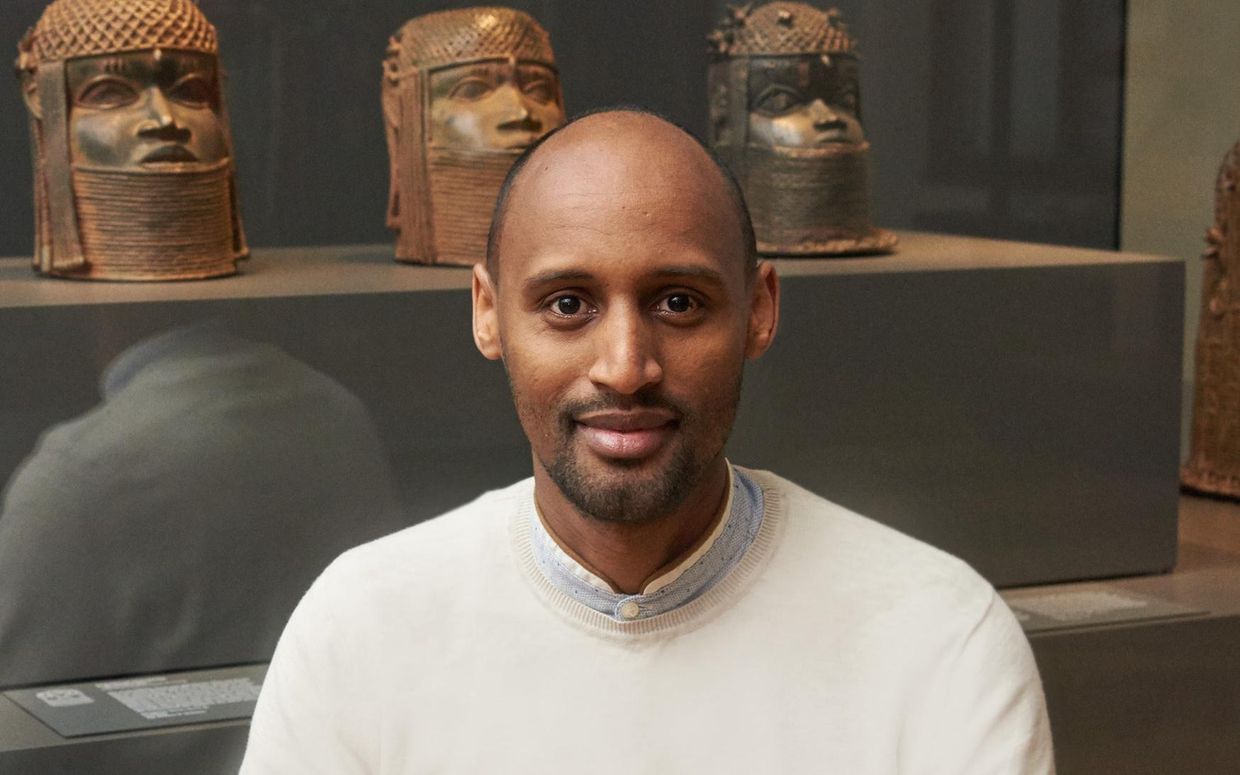 Admission: € 19 / reduced € 11
Reduced tickets for students, annual ticket holder, Ö1 Club, WMW Friends
Free admission for "Kulturpass" holders
Artists from different backgrounds and museum staff connect the stories of the objects with their own stories. The uniqueness of the objects draws attention to the uniqueness of the people. In performative scenes, they present the museum as a collection of traces of the history of people's movements and their artworks or utensils that travelled through continents and times with or without them. In doing so, they ask questions about their origins and critically reflect on the possibility of their return.
This theatrical evening that progresses through various stations is put on by the Badluck group. In recent years, this group has appeared at the Theater Nestroyhof Hamakom with three theatre productions on reasons why people flee their countries and the experiences of refugees in Austria.
With: Bagher Ahmadi, Karrar Alsaedi, Stella Asiimwe, Muhammet Ali Bas, Irina Eder, Mahsa Ghafari, Lydia Goller, Ahmad Hamayun, Gerhard Kirsch, Max Kolten, Mela Maresch, Jamal Mataan, Cat Monroe Davis, Lea Nagel, Bärbel Nowitzki, Pia Razenberger, Anna Resch, Negin Rezaie, Salomé Ritterband, Andreas Orsini Rosenberg, Hayder Saad, Ahmed Sabah, Christian Schicklgruber, Aminata Seydi und Markus Stolberg
Artistic Director: Karl Baratta,
Dramaturgy: MarieTherese Handle-Pfeiffer / Thomas Bischof
Artistic collaboration: Muhammet Ali Bas / Andreas Orsini Rosenberg
Theatre pedagogy: Natascha Soufi.