Colonial Cocktail
Performance by Stefanie Sourial & Hyo Lee
performance
60 min
The performance is for free (valid museum ticket required)
Introducing her new stage series, Stefanie Sourial distils the essence out of the last four-hundred years of European colonial history and packs it into a fluent sixty-minute performance. Colonial Cocktail is a boomerang-like swing, tracking the origins of spirits and other currently trending alcoholic drinks and returning to the present, spicy on the tongue and bitter in the finish.
Every night, there is highly concentrated history flowing in Vienna's bars, much of it originating in Europe's colonial history. But who pays attention to their drink's history while enjoying it? Using performance and narration, Stefanie Sourial reveals the colonial ties associated with spirit-based beverages and the effects they have on our current society. In doing so, she is accompanied by varying guests from different fields of art. How did today's trending drinks come into existence? How do spirits influence our lives? Why is it political to drink uhudler wine?
The Colonial Cocktail trilogy is a co-production by Stefanie Sourial and brut Wien - in cooperation with Weltmuseum Wien. With the kind support of the Cultural Department of the City of Vienna and the Federal Ministry of Arts, Culture, Public Service and Sport.
Duration: 60 min.

Registration online (limited number of participants)
Meeting Point: WMW Forum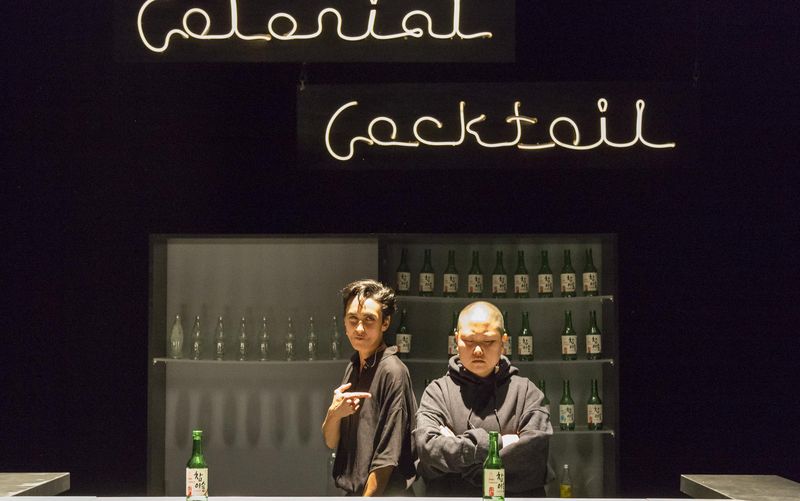 performance
60 min
The performance is for free (valid museum ticket required)